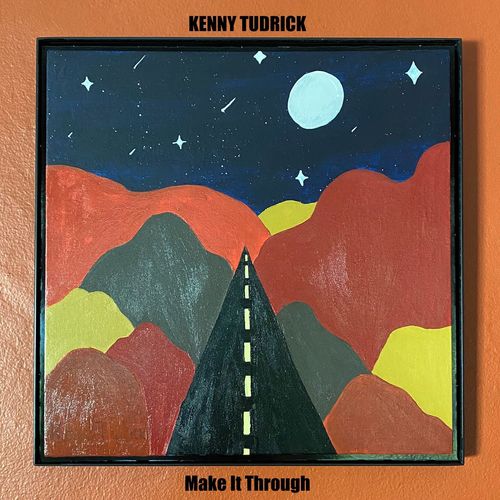 "Make It Through" by Kenny Tudrick is out now! 
   We're all looking for the right words to help each other along through various changes while we adapt to unforeseen circumstances and "Make It Through" is an apt mantra. Kenny keeps up the tradition of American artists who were influenced by the British Invasion during the 60s and 70s while still keeping true to their raw traditional roots, e.g. The Byrds, Big Star. The song sets the tone for a psychedelic rock and roll journey of reflective optimism. Kenny plays soaring drum fills to accompany his sonic guitar sounds and canorous vocals. The song was performed, recorded and mixed entirely by Kenny at The Black River House and mastered by Bill Skibbe at Third Man Records. 
   "Make It Through" should help us along while he's in the studio this summer. Keep your ears peeled this fall for Kenny's first full length album since his debut self-titled double LP in 2012.
Announcing new music from Black River House Records!
"Stay Down" by The Detroit Cobras and "Lightning Byrd" by Kenny Tudrick are now available on a 7" split single from Black River House Records. 
Todd Albright's new EP Detroit Twelve String Blues and Rags is out now on Third Man Records. Produced and Recorded by Kenny Tudrick at The Black River House.
https://www.toddalbright.com

"...production is simple and unadorned, contributing to the bare, sparse vibe of the music." 
"Denying your collection this record would be a real shame. We think this music should grace the shelf of blues, roots, and Americana lovers everywhere."  - Barry Kerzner, American Blues Scene
 
6/23/2017 
Our traveling friend, Todd Albright, recently visited Daytrotter's Horseshack Studio in Davenport, Iowa for a live session. Paste Magazine put the entire session up today so check it out HERE! In case you missed it, Acoustic Guitar Magazine featured a great article on Detroit Twelve String Blues and Rags in their album spotlight in their July 2017 issue. Read what kind words Derk Richardson has to say about the musicianship, style, sound and production of the album HERE.
3/23/2017
Read the first review of Todd Albright's album Detroit Twelve String Blues and Rags in American Blues Scene.